Screen now for an exclusive price We are already screening in the following cities. Join us.
Québec | Canberra | Kano | New York | Los Angeles | Boston | Orlando | Madrid | London | Brussels | Prague | Helsinky | Tel Aviv | Tokio | São Paulo
License from 001 - 100 visitors
$/€
125
One-time screening
Price is without VAT
License from 101 - 200 visitors
$/€
205
One-time screening
Price is without VAT
License from 201 - 800 visitors
$/€
325
One-time screening
Price is without VAT
License 801 and more visitors
$/€
410
One-time screening
Price is without VAT
Download the promotional poster for the film here!
Do you have any questions?
partners of community screenings

What Zátopek achieved was a miracle. To anyone of today's generation it is unimaginable.
world record-holder in the 5000 and 10,000 km run
Kenenisa Bekele, Zátopek begins in the turbulent year 1968. Against all odds, Australian record holder Ron Clarke has just missed what is probably his last chance for an Olympic medal when he suffers a serious collapse during a key race. Left questioning the meaning of his career, Ron decides to pay a visit to legendary runner Emil Zátopek, whom he admires immensely. Ron's chats with Emil Zátopek take us back to key moments in Zátopek's sporting and private life and reveal a complex portrait of a man who never loses pace even after his last race is over, and who always musters the strength to fight both on and off the track. It is a story of a sickly youngster's transformation into the man who took three gold medals in the 1952 Olympics and set world records in each of his disciplines, and became a legend of indomitable willpower who still inspires thousands of athletes around the world. But Zátopek is also the story of a fateful encounter and the life-long love between two people that neither sports nor life's losses could break.
The film was made with the personal support of Olympic champion Dana Zátopková, by whose side the phenomenal athlete spent his whole life.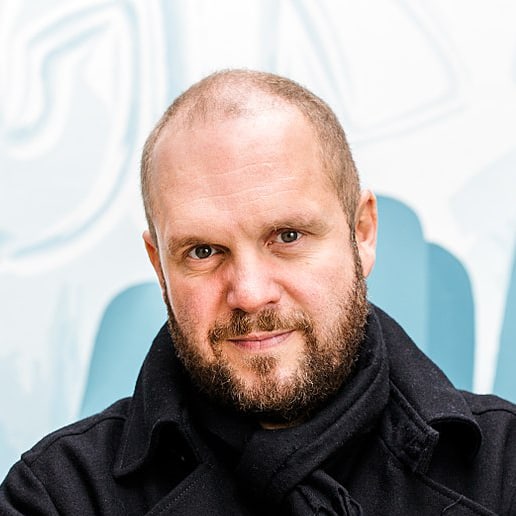 co-writer, director, producer
David Ondříček
David Ondříček is one of the most successful Czech directors today. He made his directorial debut in 1996 with the film Whisper, which became the second most viewed film of the year in the Czech Republic. He won the Promotional Award at the Cottbus festival of young European cinema.
In 1999, he founded Lucky Man Films, the production company that would produce his later works. Loners (2000) won two Czech Lions, three awards at the Mannheim-Heidelberg International Filmfestival, and audience awards at the Thessaloniki and Warsaw IFFs. The comedy One Hand Can't Clap (2003) won two Czech Lions and a silver medal at the IFF in Houston. Grandhotel (2006) was selected for the Panorama section of the Berlinale and won two Czech Lions. The drama In the Shadow (2012) took nine prizes at the annual Czech Lion awards, including Best Film and Best Director, and five Czech Film Critics' Awards. In 2013, David Ondříček was included in Variety magazine's prestigious "10 Directors to Watch". In 2019, his TV miniseries Dukla 61 (2018) was nominated for the Golden Nymph at the 59th International Television Festival in Monte Carlo.
In addition to producing his own work, David Ondříček was also the producer behind Lost in Munich (2015, dir. Petr Zelenka) and executive producer on the British-Czech drama Anthropoid (2016, dir. Sean Ellis), which had its world premiere at the Karlovy Vary IFF.
Emil Zátopek was also the subject of Ondříček's eponymous 2016 television documentary.
"The life story of Emil Zátopek was, and remains, a huge challenge for me," says Ondříček. "It's almost the classic story of an outsider, a kid with a squeaky voice, often mistaken for a girl, and essentially lacking in sporting talent. At the same time, it's the story of a man with an enormous will and yearning to win, a dogged and indomitable athlete who became a legend. A loner, a contemplative runner, but also a cheerful chatterbox who longs for admiration. An athlete with a huge desire to defeat his rivals and then affectionately present them with his own gold medal."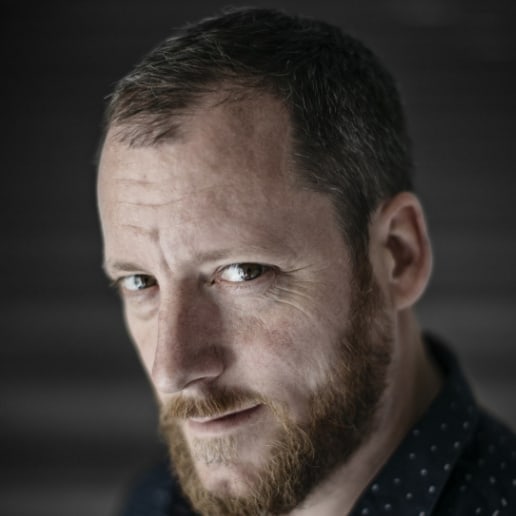 Kryštof Mucha
Kryštof Mucha has long been associated with the Karlovy Vary International Film Festival, where he has served in a number of positions and has been its Executive Director since 2004. As a producer, he worked on David Ondříček's Grandhotel and In the Shadow, Petr Zelenka's Lost in Munich, and as an executive producer on the co-production Anthropoid.
"I am convinced that Emil Zátopek is a truly extraordinary figure in Czech history, not only in sports. Everyone involved in this project put their whole heart into it, just as Emil did in every race he competed in, whether it was a local championship or an Olympic final. I believe that the film Zátopek will be a tribute to two great athletes – Dana and Emil Zátopek – but also a rich story that combines sport, love, friendship, and the will to win not only on the racetrack but above all, in life."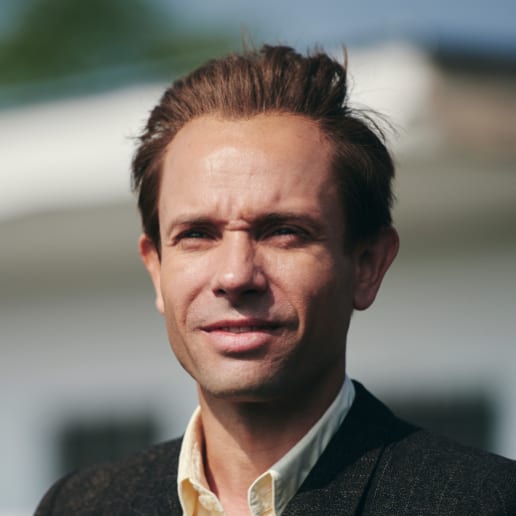 Václav Neužil
Václav Neužil is a theater and film actor who has been a mainstay of the Dejvice Theater ensemble since 2006, following engagements at the National Theatre Brno and HaDivadlo. He has created dozens of roles in films (Protector, Angels, Lost in Munich, Ice Mother, Patrimony, National Street, The Watchmaker's Apprentice) and television series (The Fourth Star, Shadow of the Ferns, Dubbing Street, The Destruction of the Dejvické Theatre, Monsters of the Shore, Rats). He is the winner of the 2011 Thalia Award for theater in the category of drama.
"I think ours is a film about sports, patience, understanding, and maturity," says Václav Neužil of his biggest film role yet. "I didn't want to play Emil Zátopek as an idol, an icon. He had a tremendous will to pursue happiness and did everything he could to feel free. To me, he's a normal person – stubborn, willful, funny, and incredibly resilient. He literally earned the freedom that running gave him."
Emil Zátopek (1922-2000) – runner
"He ran better than anyone in the world and he did it in a way that made people feel like they were running and winning with him."
Pavel Kosatík from the book Emil the Runner
Emil Zátopek was a four-time Olympic champion and the best athlete in the world in 1949, 1951, and 1952.  At the 1948 Summer Olympics in London, he won gold in the 10,000 meters and silver in the 5000 m. At the 1952 Helsinki Olympics, Zátopek reached the absolute peak, winning the 10 km, 5 km, and the marathon, which he was running for the first time in his life. Winning three gold medals in endurance running at one Olympics is a feat still unsurpassed today. In 1975, Zátopek became the first Czechoslovak athlete to win the Pierre de Coubertin Prize, awarded by the International Fair Play Committee of UNESCO.
Since 2002, a statue of Emil Zátopek by Jaroslav Brož has stood in a place of honor at the headquarters of the International Olympic Committee in Lausanne.
In 2012, the International Association of Athletics Federations included him in memoriam among the twelve athletes who were inducted into the World Athletics Hall of Fame (along with Carl Lewis, Jesse Owens, Abebe Bikila, and others).
In 2013, the prestigious Runner's World magazine named him the greatest runner of all time!
He was born in Kopřivnice, the seventh of eight children. He took up work at the Bata factory in Zlín and it was there that he was sent to his first race in 1941 as a representative of the factory. After coming in second with no prior training, he was noticed by top-level track coaches. Jan Haluza became his first coach and within only three years Emil Zátopek was breaking Czech records in the 2000, 3000, and 5000 m runs.
His first international success came in 1948 at the Summer Olympics in London where he won the 10,000 m (it was only the second time he had run that distance) and finished second in the 5000. The next year, he broke the world record in the 10,000 m twice.
It was at the Helsinki Olympics in 1952, however, that he became a legend, winning the gold in the 5000, the 10,000, and the marathon. All three runs set new Olympic records. He had never run a marathon in his life.
Zátopek hoped to defend his gold in the marathon in the 1956 Olympics but suffered a groin injury while training and was hospitalized for six weeks. He was back on the track the day after his release but was never able to completely regain his form. In the end, he came in sixth behind his age-old rival and friend, Alain Mimoun.
In total, Emil Zátopek broke 61 Czechoslovak and 18 world records. He ended his sporting career in 1958.
In 1948, he met the javelin thrower Dana Ingrová, who became his wife in October 1948, and lived with him all her life.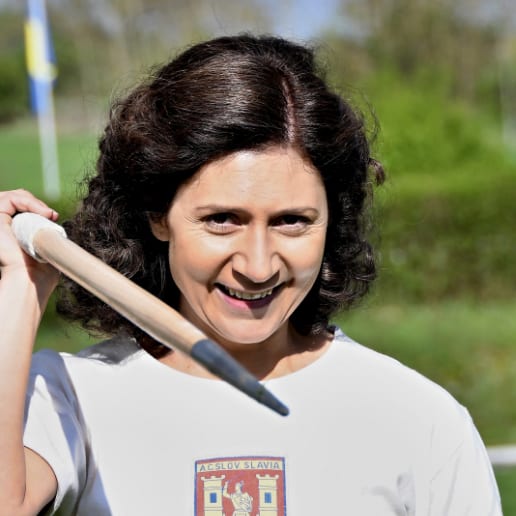 Martha Issová
Martha Issová – Dana Zátopková
After finishing studies at the Prague Conservatory, Martha Issová played at Na Fidlovačce, Řeznická, Bez zábradlí, and Černá Labuť theaters. In 2005, she was a guest performer at the Dejvické Theater in The Magic Flute and joined the theater a year later. Since 1996, she has regularly appeared in film roles (such as Little Girl Blue, Night Owls, You Kiss Like a God, Mamas & Papas, Perfect Days, In the Shadow, The Seven Ravens) as well as TV films and series (Hop nebo trop, Dobrá čtvrť, Private Traps, The Fourth Star, The Ruin of the Dejvice Theater). In 2008 she won the Crystal Globe for Best Actress at the Karlovy Vary IFF for her role in Night Owls. She has received three nominations for the Czech Lion award (Little Girl Blue, Night Owls, The Seven Ravens).
Her leading role performance in the TV miniseries Dukla 61 earned her a nomination for Best Actress at the 59th International Television Festival in Monte Carlo in 2019 as well as the Czech Lion award for Outstanding Achievement in the Audiovisual Arts.
"Dana and Emil are heroes to me, and I think it's of the utmost importance that we remember that we have heroes of that caliber in our history," says Martha Issová. "Mrs. Dana was initially skeptical of the project, saying that you can't recreate a sporting event or experience, it can't be brought to the screen. Then she saw the shots of me throwing the javelin and Václav running and said, OK, I take it back. For me, that was the greatest honor."
Dana Zátopková (1922-2020) – javelin thrower
Dana Ingrová was born on the same day as her husband, September 19, 1922, in Fryštát to a military family. Originally a handball player, Dana took up track and field in 1946 and only encountered the implement of her future fame, the javelin, by chance. Just two years later, as the national champion, she went to represent Czechoslovakia at the XIV Olympic Games in London (1948) where she placed seventh. That autumn she married Emil Zátopek.
She achieved her greatest success in 1952 at the 15th Olympic Games in Helsinki. On the day of her husband Emil's victory in the 5,000-meter run, she too won a throw of 50.47 meters. Further success was no long in coming. She won the title of National Champion many times, European Champion in 1954 and 1958, broke the world record from 1958 (55.73 m), and won the silver medal at the XVII Olympiad in Rome in 1960.
After finishing her active sports career in 1962, Dana Zátopková devoted herself to coaching. From 1960-1972 she was also a member of the Women's Commission of the International Athletics Federation. Until her death, she actively supported the Czech Olympic movement. She died on March 13, 2020.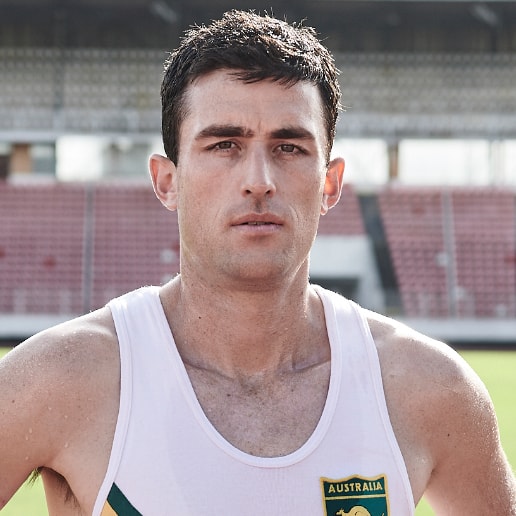 James Frecheville
Australian actor James Frecheville began his career with the film Animal Kingdom (2010). His performance earned him a nomination for the Australian AFI Award for best actor and also best young actor. The film won the Grand Jury Prize at the Sundance festival in the World Cinema category and dozens of other awards elsewhere. Since then, Frecheville has appeared in nearly 20 films and television series, including the main role in the 2018 Irish historical western Black 47.
Ron Clarke (1937 –2015) – runner
Australian athlete specializing in long-distance runs. He set 17 official world records over distances ranging from two miles to 20 km and was recognized as one of the world's best endurance runners in the 1960s. However, he never became an Olympic champion.
In 1956, as a junior world record holder, he was given the honor of lighting the Olympic flame in Melbourne. At the 1964 Tokyo Olympics, he finished third in the 10 km race and ninth in the marathon. At the 1968 Olympics in Mexico City, he finished fifth in the 5 km and sixth in the 10 km. In the latter race, he proved unprepared for the extreme high-altitude conditions: after crossing the finish line, he collapsed due to oxygen deficit and fell unconscious. He never fully recovered from the shock of this and retired from racing shortly afterward. Ron Clarke was a great admirer of Emil Zátopek, who gave him his gold medal from the 10 km race at the Helsinki Olympics as compensation. Today, the precious metal is on display in a small museum on the Gold Coast, along with Clarke's other trophies.
He received the Order of the British Empire and the Order of Australia for his sporting achievements. In 2004, he was elected Mayor of Gold Coast as an independent candidate and held office until 2012.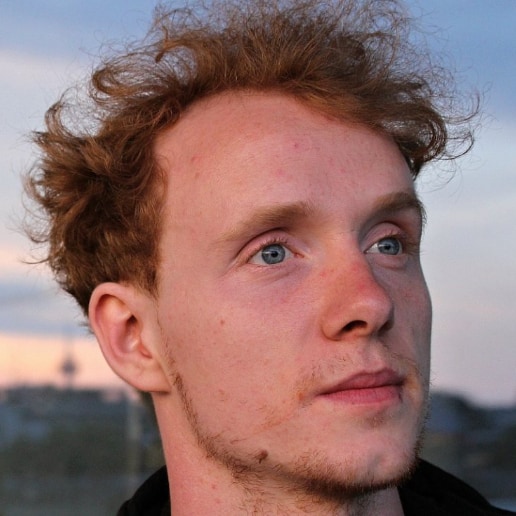 Jiří Šimek
Jiří Šimek is an artist and co-founder of the Ufftenživot artistic platform. He studied acting at DAMU under Petra Tejnorová in the department of alternative and puppet theater.
As an actor/performer he appeared in guest roles in independent theater projects primarily in Prague. His performance in film and television include the series Shadow of the Ferns, The Sleepers, and Poldové a nemluvně, the films Three Brothers, Anthropoid, and The Banger. He creates trailers for Ufftenživot performances and was behind the videos used in several of them. He currently leads a workshop in basic video editing. His own creative work combines physical theater, dance, slam poetry improv, and new media to forge a unified theme. His latest project is his first solo performance, Words of Apology (2019).
Stanislav Jungwirth (1930- 1986) – runner
A Czechoslovak middle-distance runner. He broke two world records – first the 1,000 m and later, in 1957, he became the first runner in the world to run the 1500 m in under 3:40 (3:38.1). He won a bronze medal in the 1,500 m at the 1954 European Championships. At the 1956 Summer Olympics in Melbourne, he finished 6th in the 1500 m.
Jungwirth shared a bond of friendship with Emil Zátopek. In 1952, the communist leadership refused to send Stanislav Jungwirth to the Olympic Games in Helsinki for political reasons (his father had been imprisoned for anti-communist activities). Zátopek, who was then the main Czechoslovak hope for an Olympic medal, stood up for Jungwirth just before they were to leave for the Olympics and refused to travel with the team unless the young runner was allowed to participate. The communist authorities eventually relented, and both runners left for Helsinki a few days later, allowing Jungwirth to participate in the race thanks to Emil Zátopek.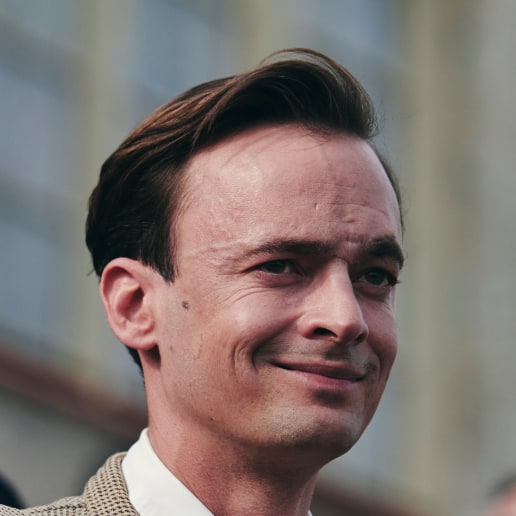 Jiří Rendl
Rendl is a familiar face from films and television series such as Lost in Munich, A Certain Kind of Silence, Shadow of the Ferns, I, Mattoni, The Lady and the King, and most recently Droneman or Charlatan.
As a creative artist (story and scriptwriter and director) he has made one short film and several music videos and commercials. In the coming years, he would like to complete a feature-length documentary about the band Please The Trees which he began filming shortly after the band formed in 2007.
"I think theirs was a beautiful, pure, athletic, and human relationship. Jan Haluza influenced Emil like no one else and was his guru through and through. Although their cooperation lasted only two years, Emil drew from it throughout his life and never forgot Dr. Haluza," says actor Jiří Rendl of the relationship between Emil Zátopek and his coach.
Jan Haluza (1914 -2011) – runner, coach
This Czechoslovak athlete was actually the only official coach Emil Zátopek ever had.  He started running actively while studying law in Brno and in 1942 went to Zlín, where he met a budding Emil Zátopek and became his coach for the next two years. After the war, he became involved in political life. In the 1950s, he was persecuted by the communist regime and was accused of economic espionage, imprisoned and tortured, and even threatened with the death penalty. He went through several communist camps and worked in the uranium mines in Jáchymov. Even after his release, he remained under StB surveillance and was prevented from practicing law. He was also persecuted during the Soviet occupation and was finally rehabilitated after 1989. In 2010 he was awarded the Order of T.G. Masaryk.
"Emil wasn't particularly interested in racing at first – he saw his future in a chemical lab. But I was quickly able to rouse the fighting spirit in him. He would come running onto the track right after a hard shift. He was a joy to work with. He would never lose his optimism, he was cheerful and sincere," recalled Jan Haluza of their time together.
Jan Haluza (1914 -2011) – běžec, trenér
Tento československý atlet, běžec  byl vlastně jediným oficiálním trenérem Emila Zátopka.  S běháním aktivně začal v době studia práv v Brně,  v roce 1942 odešel do Zlína, kde se setkal se začínajícím Emilem Zátopkem a na dva roky se stal jeho trenérem. Po válce se zapojil do politického života. V padesátých letech se stal obětí komunistické perzekuce, byl obviněn z hospodářské špionáže, vězněn a mučen a hrozil mu i trest smrti. Prošel komunistickými lágry, pracoval v uranových dolech v Jáchymově. I  po propuštění byl stále pod dohledem StB a bylo mu znemožněno vykonávat právnické povolání. Perzekuce se dočkal také v době normalizace, rehabilitován byl až po roce 1989. V roce 2010 mu byl udělen Řád T.G. Masaryka.
"Emil původně neměl mnoho chuti závodit, svoji budoucnost viděl v chemické laboratoři. Ale rychle se mi v něm podařilo probudit bojovnost. Přibíhal na dráhu hned, jak mu skončila náročná práce. Byla radost s ním pracovat. Nikdy neztrácel optimismus, byl veselý a upřímný," vzpomínal na společné začátky Jan Haluza.
Jako sportovní film funguje Zátopek dobře a běh zprostředkovává evokativně, především díky kameře Štěpána Kučery a střihu Jarosława Kamińského.…